Management Team
Leading InvivoSciences are those most closely vested in its mission and, subsequently, most passionate about its success. The diverse experiences and education of this team lend depth, insight and considerable understanding of the biotech and pharmaceutical industries, their direction, needs and opportunities.

Ayla Annac
Co-founder, CEO, President & Board Member MBA • St. Louis University

Prior to working full-time at InvivoSciences, Ms. Annac gained 25 years of experience in executive leadership, global marketing, strategic business development, and finance, with Nestle Purina and Forth James companies.
email: aannac@invivosciences.com

Tetsuro Wakatsuki
Co-founder, Chief Scientific Officer, Patent Holder, Board Member & Scientific Advisory Board Member Ph.D., BioPhysics & MS, Mechanical Engineering • Washington University BS, Physics • Aoyamagakuin University

Prior to working full-time at InvivoSciences, Dr. Wakatsuki was a faculty member of Physiology, Biotechnology & Bioengineering Center at the Medical College of Wisconsin.
email: tetsuro@invivosciences.com

Elliot Elson
Co-founder, Patent Holder, Chief Scientific Board Member, Board Member & Scientific Consultant Ph.D., Biochemistry • Stanford University BS, Biochemistry • Harvard University

Dr. Elson is currently working as an Alumni Endowed Professor of Molecular Biophysics and Biochemistry at Washington University.

Joseph Schlessinger
Strategic Adviser Ph.D., Biophysics • Weizmann Institute of Science MS & BS, Chemistry & Physics • Hebrew University of Jerusalem

Dr. Schlessinger is currently the William H. Prusoff Professor and the Chair of the Pharmacology Department at Yale School of Medicine. He is also the Co-founder of Sugen, Inc., Plexxikon, Inc., & Kolltan Pharmaceuticals.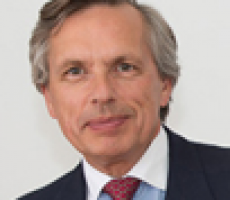 Brian Pusch
Business Development Adviser J.D., Board Member

Mr. Pusch is currently Director of Forge Life Science, LLC, Microbes, Inc. and Quantum Circuits, Inc.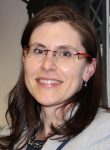 Lenka Fedorkova
Strategic Adviser PhD, Neuroscience, Kent State University

Dr. Fedorkova is currently CEO/ Founder of bioPrime, LLC; Director, Corporate Development at AfaSci Research Laboratories, Inc.; and Board Member for Yale Entrepreneurial Institute. She was formerly Executive Manager of SBIR/STTR Programs at the National Institutes of Health.
Scientific Advisers
Independent of our founders, scientists and strategic advisers, InvivoSciences benefits from the expertise of a talented team of scientific advisers hailing from a variety of disciplines that complement and enrich the InvivoSciences mission.
Elliot Elson, PhD
Chair of Advisory Board
Endowed Professor Biochemistry • Washington University
Co-founder • InvivoSciences Inc.
Joseph Schlessinger, PhD
Chair of Pharmacology • Yale School of Medicine
Co-founder • Sugen, Inc.
Co-founder • Plexxikon, Inc. 
Linda Griffith, PhD
Professor Biomedical Engineering • Massachusetts Institute of Technology
Michael Mitchell, MD
Associate Professor in the Division of Cardiothoracic Surgery • Medical College of Wisconsin
Sean Palecek, PhD
Professor Chemical & Biological Engineering • University of Wisconsin – Madison